Posted by Matt Rosenberg on April 26, 2010 at 11:03 pm
Here is my Interview with Guy Pearce from the red carpet of the screening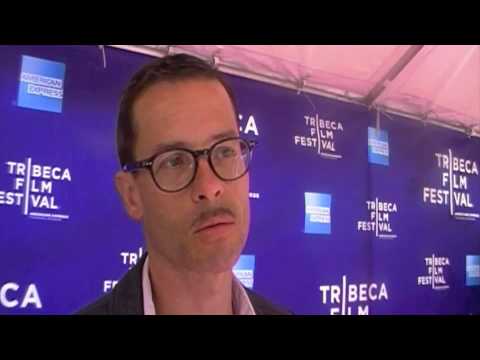 For the 10th anniversary of the cult classic film, and Christopher Nolan's first huge hit, Memento, the Tribeca Film Festival screened a special viewing of the film with the cast and crew. For those who don't know, Memento is about a man with short term memory loss who tries to hunt down his wife's killer. Due to his condition he uses very unique methods to help himself piece the case together including tatooing his entire body with clues. Oh, did I mention that this movie is told backwards.
This post is not meant to review the film, but nearly mention the amazing experience it was to watch the movie with Guy Pearce, the film's star, Joe Pantoliano, and Jonathan Nolan, Chris Nolan's brother and co-writer of the film. In fact the movie is based off Jonathan Nolan's short stories. After the the screening we were treated to a panel of the above 3 mentioned people as well as 2 scientists who were there to help explain how true to reality the short-term memory loss was represented on screen.
For me, it wasn't so much the realistic portrayal of short-term memory loss that was confirmed by the scientists, but the plot explanations and discussions by Jonathan Nolan that really grabbed my attention.  Especially since this film is so completely confusing.  For example, the cast confirmed that Leonard, Pearce's character, was talking to Teddy, Pantoliano's character on the phone during the black and white phone scenes, and not some random cop or person.   Nolan even brought up that how could Leonard know,  that in the final scene, he was up to fact number 6 (aka the license plate number). When watching the movie, go think about that.  There's so many interpretations of the film, it's not worth noting all the possibilities.
I am reaching out to all of you, what did you think of Memento, is Leonard – Sammy Jenkis?, did Leonard kill his wife?, how could he know it was fact 6, right? he has short term memory loss so it's impossible, right? What do you think.
Check out our facebook page and my twitter account for more pics and info on the experience.
Leave a Reply