Posted by Alia Haddad on November 30, -0001 at 12:00 am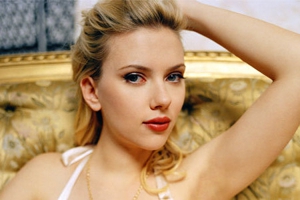 Continuing the long tradition of actors/actresses turned directors– most recently, the big name that comes to mind is Matt Damon who will soon be directing an as-of-yet untitled drama co-written by John Krasinski and himself, but the list continues with big names such as George Clooney, Clint Eastwood and Robert Redford– The Playlist has just announced that Scarlett Johansson is the next big name star that we should expect to see behind the cameras.
Yup, that's right Banterers. Jack of all trades, Scarlett Johansson is set to direct the film version of Truman Capote's first written novel (yet remained the last published one, posthumously) Summer Crossing. The screenplay is currently being adapted by playwright Tristin Skylar, who is coincidentally also penning the film version of The Bell Jar with Julia Styles attached as the lead, and revolves around a 17-year-old semi-socialite living in New York City in 1945 who falls in love with a parking attendant, and subsequently marries him and bears his child. It sounds interesting enough.
While Johansson did direct These Vagabond Shoes, one of the shorts that didn't make the theatrical cut for New York, I Love You, this will mark Johansson's first step into the world of feature-filmmaking. Johansson is certainly an interesting choice for this somewhat coveted list, but I remain a little hesitant as Johansson's career, while starting out very strong with noteworthy roles in The Horse Whisperer, Ghost World, and Lost in Translation, has since subsided with poor decisions to star in the dreadful The Nanny Diaries and He's Just Not That Into You. Still, though, I was a Johansson fan from the beginning and I will remain that way until the end. Let's just hope her less-than-appreciated turn to music with is no signifier for this latest venture.
Comments :
Post a Comment
|
Topics :
Movie News
|
Tags :
Clint Eastwood
,
George Clooney
,
Ghost World
,
he's just not that into you
,
John Krasinski
,
Julia Styles
,
Lost in Translation
,
Matt Damon
,
New York I Love You
,
Robert Redford
,
Scarlett Johansson
,
Summer Crossing
,
The Bell Jar
,
The Horse Whisperer
,
The Nanny Diaries
,
The Playlist
,
These Vagabond Shoes
,
Tristin Skylar
,
Truman Capote
Leave a Reply