Posted by Alia Haddad on November 10, 2011 at 12:43 am

Sister Act 2: Back in the Habit, yes that Sister Act 2, holds a very, very special place in my heart. This great Whoopi Goldberg flick (come on, is there any other kind?) manages to combine a heart warming, inspiring plot, chill-inducing vocals led by the talented Lauryn Hill, and 90s street style unlike most other mainstream films of its time. But, also, there's more! I'd even venture to say that no other movie has been able to so poetically capture the lives of urban, underachieving Catholic school high school students as much as this one has.
Am I giving Sister Act 2 too much credit? Perhaps. But I just can't help it. This downright inspiring tale of a Las Vegas showgirl turned temporary Catholic high school music teacher nun as she tries to save a San Francisco underfunded school from closing by forming an innovative and competition-winning school choir just really speaks to me. Maybe it was because at my own underfunded Catholic middle school we would sing the songs of Sister Act 2, probably without as much grace as Ms. Lauryn Hill, but still achieving a strong sense of alliance with the movie. Or maybe it was because I had and still have a strong nostalgic love of 90s teen pop culture references.
Either way, Sister Act 2 should not be overlooked. And this rings especially true when looking at possible movies for this column. It has everything a "chills" movie archetype should contain– an underachieving and overlooked yet talented crop of teenagers, a hard working, unconventional mentor and need I reiterate the amazing vocals in this movie? Not just by Lauryn Hill, herself, but by the other students and nuns as well. And as if that wasn't enough to guarantee this movie be included in this category, lest we forget about the stellar 90s cast the film brings together (ahem, Whoopi Goldberg, James Coburn, Maggie Smith, Kathy Najimy, and Jennifer Love Hewitt, to name a few) as well as the surprisingly good acting this movie features. Never mind, that I've never actually seen the first Sister Act, this second one is "Chills Down My Spine" gold.
And the greatest part is is that I really can't decide between two clips as to which is the most inspiring and tear-producing song number of all. So now, I leave it to you, Banterers: which of the following makes you believe that you, too, can belt out gospel verses like Lauryn Hill in order to win a singing competition, thus saving your inner-city high school from foreclosure?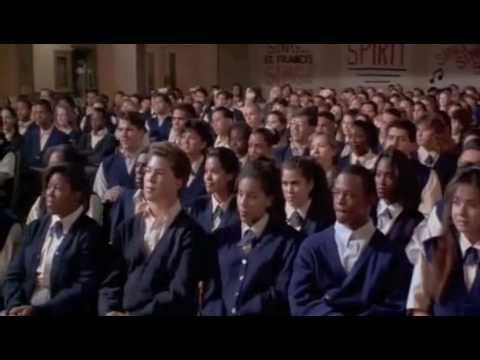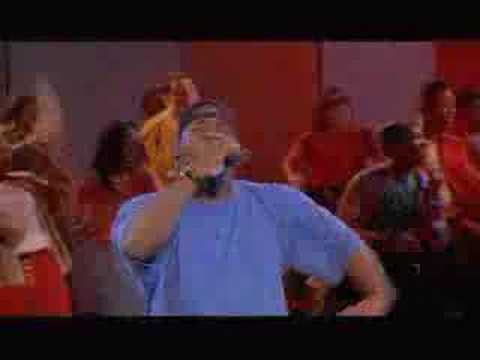 2 Comments
Leave a Reply