Posted by Alia Haddad on February 8, 2012 at 9:35 am

Well, it's certainly been a long wait. Ever since it was hinted at that there was a reboot of the Spider-Man series in the works, Hollywood was a-buzz with all the potentials. Who would be the leading stars in this movie? What would this one be about? And is there a chance that this movie could redeem the franchise from the very poorly-recieved (and rightfully so) Spider-Man 3? After all, Spider-Man 3 was so bad that it was able to shut down the entire series for the foreseeable future.
But alas, the Spider-Man franchise is back, and it's back with a bang! Perhaps, understanding that the two former main stars– Tobey Maguire and Kirsten Dunst– lost their luster, The Amazing Spider-Man boasts two fresh faces– Andrew Garfield as Spider-Man and Emma Stone as Gwen Stacy. This is particularly exciting as both these actors are extremely likable and relatively new to the Hollywood scene. The movie also seems to boast a credible supporting cast: Rhys Ifans, Martin Sheen, Sally Field, Embeth Davidtz, and Denis Leary.
Clearly realizing the franchise down-turn, The Amazing Spider-Man also booked a whole new director. So new that this will only be his second feature film to date.That's right, Marc Webb, the man behind (500) Days of Summer, has lent his creativity and mass appeal to the film. This is clearly his biggest film to date (and perhaps maybe ever), but the trailer shows that he may have just gotten it right. Moreover, the plot feels fresh, new, and action-packed– three things the last movie was lacking.
Is it possible that this movie will be the saving grace of the franchise? Well, I certainly hope so.The Amazing Spider-Man is set for a July 3, 2012 release date, officially putting it in the run for biggest summer blockbuster. And if this trailer is to be believed, it definitely has a shot: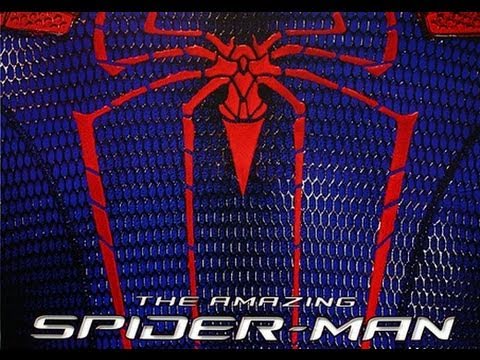 Comments :
Post a Comment
|
Topics :
Movie News
,
Trailers
|
Tags :
500 Days of Summer
,
Andrew Garfield
,
Denis Leary
,
Embeth Davidtz
,
Emma Stone
,
Kirsten Dunst
,
Marc Webb
,
Martin Sheen
,
Rhys Ifans
,
Sally Field
,
Spider-Man 3
,
the amazing spider-man
,
Tobey Maguire
Leave a Reply