Posted by Alia Haddad on March 21, 2012 at 8:35 pm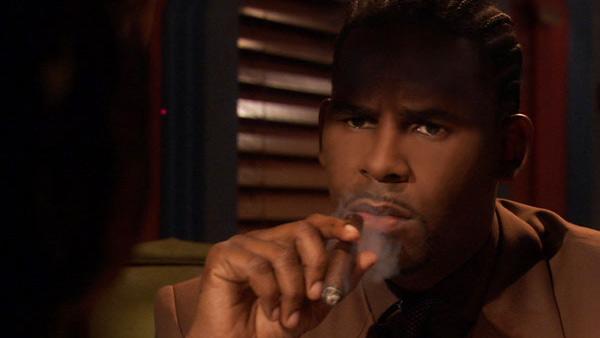 How's your day been? Pretty good? Good? Maybe even excellent? Well, do I have some news that is going to take your regularly good day and make it just fantastic. How fantastic? Like Christmas morning fantastic!
Okay, I'm coming out with it: the powers that be, in this case IFC, have just announced that R. Kelly's hiphopera meets Passions meets musical, Trapped in the Closet, is not as, er, trapped in the closet as we have all been led to believe. That's right, as Pitchfork is reporting, IFC will be releasing more chapters of this epic, epic movie, simply and succinctly entitled, Trapped in the Closet: The Next Installment (it's poetic, really).
I know. There are a lot of questions that must come to mind right now. If one of them is "What is Trapped in the Closet? than I suggest, implore really, that you stop whatever it is you might be doing and dedicate yourself to sitting in front of your computer screen and watching all 22 chapters just so you're caught up to date. Trust me, this really is more important. Until then though, let me briefly summarize. Trapped in the Closet is an R. Kelly (creator, writer AND directer) original cinematic masterpiece that chronicles a night in the life of a character played by R. Kelly, complete with sex, violence and even little people. Is it over the top? Perhaps. But it's just that quality which brings this movie, if you choose to label it as such, character and genius.
How about another question: Just what can we expect from Trapped in the Closet: The Next Installment? I'm happy you asked. I really am. Because along with the original cast members (God bless realism), we are also being promised a new take on the same story, one that is jammed pack with surprises (and people) big and small (har har har).
This certainly is some exciting news. Before leaving you with the trailer and the first twelve chapters (you know, just for good measure), please just let me apologize for having caused your day to peak. It's all downhill from here. Don't you just wish you were stuck in a closet somewhere? Me too. And pretty soon, you may just very well might be.
Click here to watch the trailer.
Watch the first part of Trapped in the Closet below:
One Comment
Leave a Reply