Posted by Alia Haddad on May 31, 2012 at 7:43 am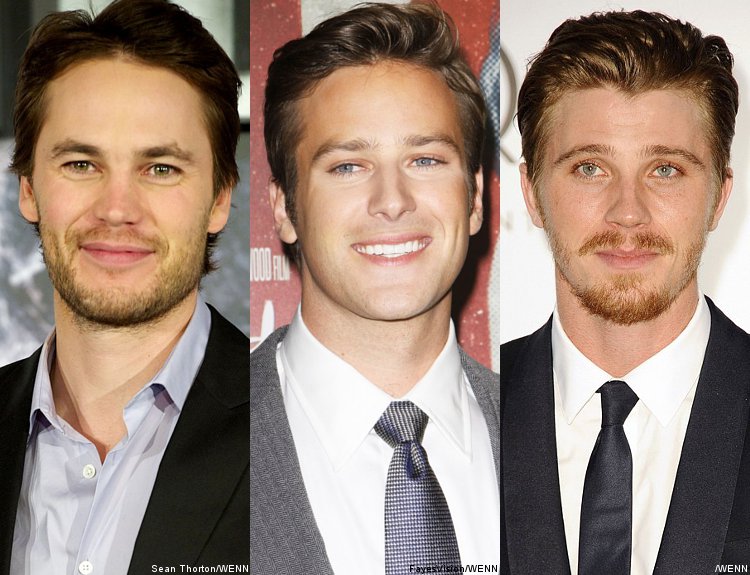 When there is The Hunger Game news just on the horizon, you can be sure to find a Banterer there to report on it. Why? Well, this is why. Ever since The Hunger Games made its name as one of the biggest movies of this year and not to mention one that was highly critically acclaimed, we at the Movie Banter have reflected America's desire— we want more!
And thankfully, we will have more. How much more? Well, two to be exact, but maybe they'll pull the ol' Twilight, Harry Potter switcharoo and make the last film a two-parter. Either way, we got more to anticipate. And anticipate we do! Not only did news recently break that the powers that be replaced Gary Ross with Francis Lawrence as director of the sequel, but now it appears that some casting teasers are being thrown our way.
According to E! Online, there are three very distinct, very big actors being considered for Finnick Odair, a large role introduced in Catching Fire, the second film in the franchise. Apparently, we can expect to see one of the following taking the role: Armie Hammer, Taylor Kitsch, or Garrett Hedlund. Well, those are some interesting options.
To be honest, I never actually read the books (didn't even know what they were about until I saw the movie), so I'm not commenting on these choices based on how I envisioned the role, but instead with how I think each actor might affect the overall quality of the film. So, please, allow me to proceed (in reverse order): my first reaction when I read this list was, "Who the hell is Garrett Hedlund?" A quick look at IMDB tells me he was in such revered movies as TRON: Legacy, Country Strong and Georgia Rule. Obviously, I am anti-Hedlund. That is of course, only when not comparing him to movie-unlucky-card Taylor Kitsch. After lackluster performances in both John Carter and Battleship, I am more anti-Kitsch than words can say.
So far, we have Hedlund over Kitsch, which brings me to the last contender. As an avid movie-goer (and not to mention an opinionated woman), I choose Hammer. Yes, yes, one might point to his similarly lackluster performances in Mirror, Mirror and J. Edgar, but one mustn't forget how he became popular. Ah yes, a little known film called The Social Network. And if history has shown us anything, it's that people in The Social Network not only perform well given the right circumstances, but also that they are destined to be stars (uh, Rooney Mara, Andrew Garfield anyone?). And so, all I'm asking is for Hammer's chance to be the star he so obviously deserves. Well, that and for a hard-to-do good sequel.
Check back here for updates!
Comments :
1 Comment
|
Topics :
Movie Experience
,
Movie Marketing
,
Movie News
,
Uncategorized
|
Tags :
Andrew Garfield
,
Armie Hammer
,
Battleship
,
Catching Fire
,
Country Strong
,
E! Online
,
Francis Lawrence
,
Garrett Hedlund
,
Gary Ross
,
Georgia Rule
,
Harry Potter
,
IMDB
,
j. edgar
,
John Carter
,
mirror mirror
,
Movie Banter
,
Rooney Mara
,
Taylor Kitsch
,
The Hunger Games
,
The Social Network
,
Tron: Legacy
,
Twilight
One Comment
Leave a Reply