Posted by Nicholas Rapp on June 25, 2012 at 11:21 am
Safety Not Guaranteed was one of those movies where the worth of your eleven-dollar ticket was also not guaranteed. It's a film ridden with television actors, and a daring plot, to say the least. It's about an intern at a top notch Seattle magazine. Darius, played by Aubrey Plaza of Parks and Rec. fame, goes along with one other intern (Karan Soni), and is led by a top writer, (Jake M. Johnson, of The New Girl fame) to answer an ad in the newspaper:
"Wanted: Someone to go back in time with me. This is not a joke. You'll get paid after we get back. Must bring your own weapons. Safety not guaranteed. I have only done this once before."
This ad was put in the newspaper by Kenneth, (Mark Duplass, of The League fame) a man who, his co–workers at the local grocery store in Ocean View, WA agree, is kind of askew from the rest of society. He believes that he can go back in time, which is big talk. But it is revealed that he converses with university level theoretical physicists online, and in his garage are all sorts of mathematical formulas and funny shapes. Oh, and federal agents keep close watch on him – so maybe he has got a big walk to match his big talk.
To be frank: I wouldn't have gone to see this film if Mark Duplass wasn't in it. I've seen every episode of The League, and I die at the hands of his humor. He is naturally funny, he doesn't try hard. There are so many "funny" people in Hollywood that try their hopeful hearts to death at being funny – BIG reactions, BIG expressions, MASSIVE topical banter. Mark Duplass robs you of your laughter with a slight shake of his head, a twitch of a frown, or a flicker of his eyes. And these minute details aren't falsified and put on. It is clear that his humor is natural, and his own. In the same vein I enjoy Aubrey Plaza, who I saw for the first time in Funny People. These two masters of lethargic sarcasm had chemistry in Safety Not Guaranteed unparalleled by any guy-girl duo in Hollywood this year. Oh, and Jeff Garlin from Curb Your Enthusiasm plays Aubrey Plaza's father in the film, though he only has one scene. I love the guy, so I think it's worth mentioning.
As I have previously stated, all of these actors are television stars – none of them A List. So unless one of them happens to be from a series you like, you may have heard of none of them, and would then have only the film's daring plot as a factor to whether or not you go to the theater. It is tricky advertising. We're not so much being drawn into a science fiction film, as we are a romance. Can we say the trailer offers a hint of science fiction, or would you argue that Kenneth, played by Mark Duplass, seems more a psychological nut case than the real deal time jumper? Watch the trailer below: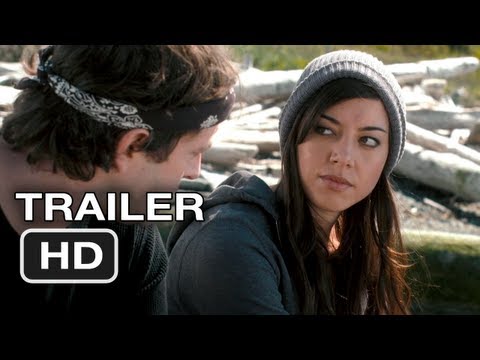 Whether or not he can travel through time should not be the deciding factor to getting your butt to the theater, though it is terribly exciting. What you should relish in this movie are two comedic actors that take their funny-guard down and get vulnerable. Even Jeff's story (Nick in The New Girl) is extremely fleshed out, and moving – and that is just a sub plot. What happens is Darius, being that she's the only girl of the three from the magazine, ends up acting as Kenneth's companion to travel to the future. She spends her days training for combat, preparing for time travel, and seriously bonding with the supposed nut job. The other intern and their leader, Jeff, are left waiting for her to bring back news, which gives Jeff time to pursue his old high school girlfriend, and also to help his lowly intern get better with the ladies.
Of Safety Not Guaranteed, I can guarantee that you'll laugh, and that you'll build connections with the characters so strong that – if you let yourself – you will cry. I didn't, but I got those lower back shivers – you know, the weepey shakes – and I fought through it. All in all, banterers, I want you to see this movie. Go make Aubrey Plaza and Mark Duplass more famous because I want to see them in more movies, and you will too.
SEE IT
3 Comments
Leave a Reply