Posted by Nicholas Rapp on July 7, 2012 at 5:14 am
As far as new releases are concerned your options for this weekend aren't the most diverse. You're looking at a Blake Lively film about weed and two dealers sharing a girlfriend, or the Katy Perry spin off of the Justin Bieber movie that did oh too well. But don't worry because this summer is gushing with hot releases, most of which we are all familiar with (Dark Night, Ruby Sparks, The Bourne Legacy, etc.) There's one film, however, that comes out August 31 that many of us might never have heard of: For a Good Time, Call…
That is the name of the film. Two young women, Katie and Lauren, share a friend from college – though they never much liked each other. Then ten years after college, when the friend (Justin Long) tells Lauren he hass found an apartment situation she can't refuse, she takes it. And ends up living with that other friend she didn't like in college. Together, they create a phone sex company.
You might be reminiscing on Valentines Day, where Anne Hathaway played a woman involved in phone sex. But get that out of your mind, banterers, because this film is an indie comedy – it premiered at Sundance –, and neither of these women (Katie or Lauren) are trying to pay off student loans and get with Topher Grace. From the trailer alone you might see how different this movie will be.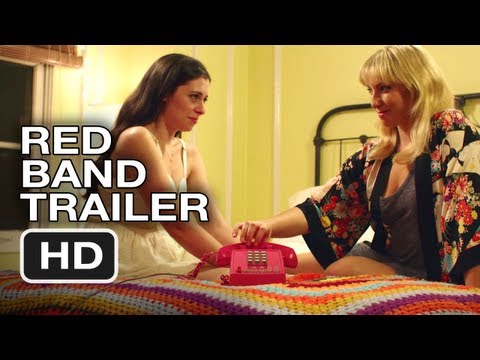 Another exciting fact is that the woman who plays Lauren Powell, real name being Lauren Miller, has been dating Seth Rogen since 2004 and they got married just last year. So of course he is in the film. His portion of the trailer had me literally laughing out loud. But Lauren is fairly new to me. IMDB says she's been in 50/50, Observe and Report, Zack and Miri Make a Porno, and Superbad – all of which featured Seth Rogen as a primary character. Here it appears she has taken the reigns and put her husband in the back seat, and judging by the Sundance crowd's response, she is actually very funny. Ultimately this is a chance for two fairly unknown comic actresses to see some light. And with the support of Justin Long, Seth Rogen, and an already positive Sundance response, what could go wrong?
3 Comments
Leave a Reply