Posted by Nicholas Rapp on July 24, 2012 at 1:12 pm
The plotline for The Campaing ensures that this film will succeed:
On the eve of an upcoming election, incumbent congressman Cam Brady (Ferrell) makes a misstep that threatens to end his career in politics. Recognizing the opportunity to gain influence in the aftermath of the public gaffe, a pair of scheming CEOs handpick credulous tourism-center director Marty Huggins (Galifianakis) as Brady's political rival, quickly shaping him into a viable candidate with the help of a seasoned campaign manager. As Election Day draws near, Brady and Huggins cast ethics aside to engage in the brand of hysterical mud-slinging that's sent contemporary politics straight down the toilet.
Judging by Ferrell's past experience in political satire – with his HBO special on George Bush –, and Galifianakis' laugh-at-me swagger, this plotline has a 100 percent success rate. And I mean laugh-at-me swagger in a good way. Too many comedians think that approach to comedy is an easy out and it's not – you have to have the skin for it, and also do it in a way that doesn't garner pity. Galifianakis masters this.
Ferrell is an icon of American comedy. He's everywhere, but somehow he and Galifianakis haven't yet made a film together. Well they seem to be extremely stoked about making this one. There are mock campaign videos all over youtube such as election promos and political ads, and interviews that Will and Zach attend together. But the firmest solidifier that this film will be awesome is this trailer right below. I get those smiley-laughs when I watch it, like I'm just so happy to see Zachy G in a Christmas cardigan.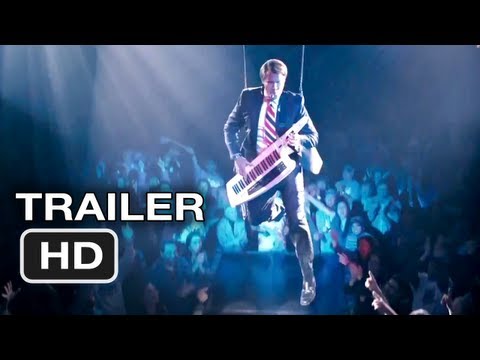 When Jason Sudeikis said "he just punched a baby," I lost it. He is the perfect addition to what is already a dynamic pair, and that they all have North Carolina accents? Okay so not everybody loves southern accents, but I absolutely do. Especially when they're born of satire. I'm not sure how much I love the fact that two CEO's sparked Galifianakis' character to run for office – I would prefer it that he act of his own accord. Why do there have to be bad guys?
What the movie aims to do is something I am in full support of: Draw attention to the "mud-slinging that's sent contemporary politics straight down the toilet."  Yes! Our country needs this film. Politics have become as competitively stirred as pro sports, with rivalries and oppositions having taken over what was once two parties balancing each other out. All the rants about Obama being a socialist, and of foreign birth is just unnecessary. The Campaign should draw attention to how silly this game has become.
4 Comments
Leave a Reply