Posted by Nicholas Rapp on August 7, 2012 at 3:41 pm
I know that when the trailer came out a few months ago, jazz age enthusiasts around the world began polishing their hipster glasses in preparation for The Great Gatsby. The last time movie goers have gotten a chance to see Fitzgerald on the screen was a year and two months ago, and as incredible a performance as Tom Hiddleston gave us in Midnight In Paris, it only wet our taste buds. We want to see Gatsby, Nick, and Tom more so than Woody Allen's adaptation of the man who created them. Well, American literature snobs will be devastated to hear the news that Baz Luhrmann's The Great Gatsby has been pushed back from Christmas to Summer.
This news is quite shocking, as every body has been talking about this film's Oscar potential. The movie we all know Baz Luhrmann from is Moulin Rouge! which was back in 2001. This movie did pretty well at the Oscars, receiving eight nominations total, and two wins. The bright side for Gatsby is that Moulin Rouge! was also a summer release, so Baz's picture still has a chance at raking in some gold.
My only concern is with the motivation for the switch. Are they worried about losing sales against Django Unchained? After all, Tarantino's latest will be a massive Christmas blockbuster. Are they worried about losing out on Oscars to Spielberg's Lincoln? Leonardo DiCaprio seems to want the gold pretty bad, but he would have some steep competition against Daniel Day Lewis, the leading actor in Lincoln. Lastly, are they worried about making finishing touches to polish up the film to perfection? I really hope the latter. Though the reasons are probably a mixture of all three, I'd hope Oscar potential wasn't the primary reason for the switch. The beauty of the Academy Awards is that the competition is always steep, and that is why we watch them. Wouldn't it be fun if DiCaprio was nominated both for his performance in Django Unchained and The Great Gatsby?
(As far as Oscars are concerned, watch out for Joel Edgerton. He will be playing Tom Buchanan in The Great Gatsby, and played Brendan Conlon in Warrior. I saw him live in A Street Car Named Desire with the Sydney Theater Company, and the man's acting chops are out of this world.)
What do you think the reason for the switch was, banterers? And are you happy they might have more time for finishing touches?
If you haven't yet seen the trailer: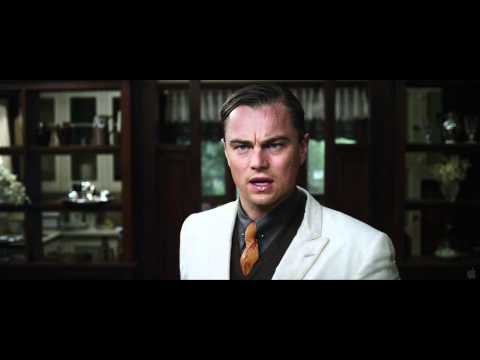 Leave a Reply