Posted by Alia Haddad on November 30, -0001 at 12:00 am
This time of year–when summer fades so quickly and seamlessly into fall that it becomes almost impossible to pinpoint the exact moment when you realized that the days no longer seemed to go on forever and that you would from now on need at least a cardigan upon leaving the house–always makes me nostalgic. I'm not sure why. Perhaps it's because I correlate it to going back to school; or maybe it's because with fall also comes the promise of Christmas, the one day of the year when I have free reign to respond to moments with childlike enthusiasm; or it may even have to do with the fact that fall definitely means the year is coming to a close, new years resolutions be damned. Whatever the case, I find myself particularly nostalgic this fall.
In that vein, I have been on a streak of re-watching films from my childhood. While the season doesn't seem quite right for the Home Alone's or Miracle on 34th Street's, I do find myself re-loving movies such as Cool Runnings, The Sandlot, and Beethoven. Most recently I bought (after quite a long quest) and re-watched Steven Zaillian's Searching for Bobby Fischer–a slightly more dramatic family-friendly film than the list above, starring Joe Mantaena, Joan Allen, Ben Kingsley, and Laurence Fishburne, that my father would make me watch over and over again, convinced that one day I would follow in his footsteps by seriously taking up and succeeding in the game of competitive chess. Following the tale of a young boy living in New York City who discovers chess and his natural aptitude for it one day while walking in Washington Square Park, Searching for Bobby Fischer is ripe with drama, intrigue, and most of all chills. I mean, who doesn't feel electric whilst watching two childhood peers (much younger than you, and most likely much better at this game than you) compete for a national championship?! I'm getting chills just thinking about it.
But let's not get ahead of ourselves. While that ending scene is definitely chill-inducing, I think the most powerful scene in the movie comes about partway through after Josh, child prodigy, has been decided he is confident enough, after training with his master chess teacher (Ben Kingsley), to finally go back to and try his luck at the famed park where he first encountered the game in question and, more importantly, the man (Laurence Fishburne) whom he witnessed playing at such a fast speed. What progresses is a two minute speed chess game in which Josh not only learns different techniques than those he has been exposed to from his refined teacher, but also gains street cred. This all begs the question: what were you doing at 10? Watch the electrifying scene below, and if inclined, what the ending after.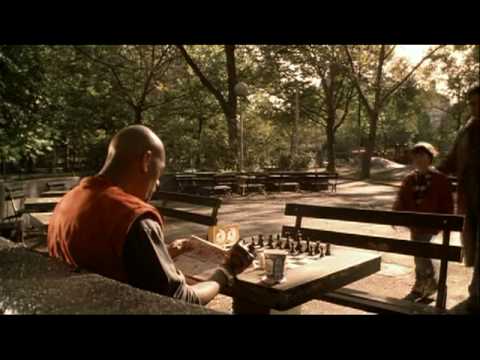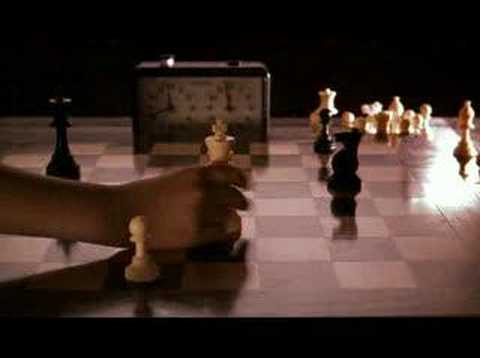 Comments :
Post a Comment
|
Topics :
Chills Down My Spine
|
Tags :
Beethoven
,
Ben Kingsley
,
Cool Runnings
,
home alone
,
Joan Allen
,
Joe Mantaena
,
Laurence Fishburne
,
Miracle on 34th Street
,
Searching for Bobby Fischer
,
Steven Zaillian
,
The Sandlot
Leave a Reply