Posted by Nicholas Rapp on November 30, -0001 at 12:00 am
When it comes to marketing, the team behind The Hunger Games did a better job than most any other film this year. Tim Palen, head of marketing at Lionsgate, had $45 million to spend, and this was more than enough – even though most blockbuster films have at least $100 million to spend on advertisement. Tim Palen did more with $45 million than most do with $100 million because his main focus was to attract viewers by way of the internet: facebook, twitter, tumblr, etc. And he did a very good job on facebook thanks to a little game called The Hunger Games Adventures.
This little game became a very big game, as literally millions of people came to play it. So with all the books completely written, and the next movie not set to come out until November of 2013, how could Lionsgate possibly hope to keep fans excited about all things Katniss? They've just made The Hunger Games Adventures available on the ipad, and it is free to play.
This isn't just an action-adventure game like God of War, where you defeat 4 bosses, and hack and slash through mobs of enemies. This is a social game. What that means is that it's never completed, and that the developers are constantly adding more to explore. If you could beat the game, fans would drop it after completion and it would cease to be a reliable source of advertisement for the film. What that means is that you've got real life people playing with you from thousands of miles away, expecting you to log on, sometimes depending you to log on. A social game can consume a person's life, and for an extensive period of time – a feat not capable by action games. Luckily, this social game isn't a full fledged MMORPG like World of Warcraft, or something like that. No facebook game could come close to how expansive WoW is. Tim Palen wouldn't want Katniss fans becoming like this kid…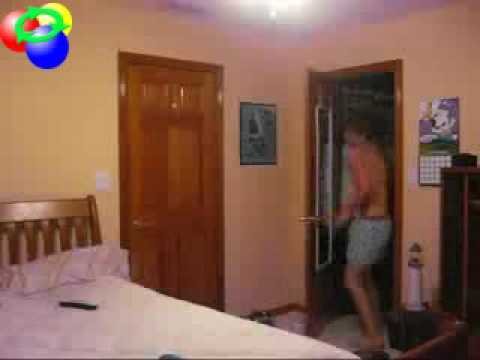 I'm truly impressed to see the marketing team working hard a year and a half before the next film's even going to launch. Read the press release below for more details, and afterward tell me what you think. Is this game a good idea for the ipad?
——————————————-

FUNTACTIX AND LIONSGATE ANNOUNCE THE HUNGER GAMES ADVENTURES FOR iPad IS NOW AVAILABLE

Funtactix, a worldwide developer and publisher of social games based on the world's premiere entertainment brands, in partnership with Lionsgate, today announced that The Hunger Games Adventures– the official social game for the Hunger Games franchise – is now available for iPad. With this release, tablet gamers can now explore what Facebook gamers have continued to enjoy in-game, including new, authentic Hunger Games stories and content such as the Map of Panem!

Since its debut in March on Facebook alongside the release of the blockbuster film in theaters, The Hunger Games Adventures has quickly become one of the top adventure games on the platform, receiving stellar reviews from critics and fans alike across its player base of millions. As tablet and mobile gaming continues its rapid growth, Funtactix and Lionsgate have provided a new way for fans of all ages to experience the game on the iPad.

"Bringing The Hunger Games Adventures to the iPad allows a new group of fans to experience what millions have played on Facebook," said Sam Glassenberg, CEO of Funtactix. "Using the iPad's touch screen creates a more intimate and accessible experience for fans as they journey through the deep, authentic world on a quest to become the next hero of Panem."

In The Hunger Games Adventures, players embark on a daring adventure beyond the fence of District 12, getting a chance to explore the other districts in Panem for the very first time. By completing new chapters, fans uncover character back-stories and receive new and exclusive content from The Hunger Games franchise, not available anywhere else. Along the journey, they are accompanied by their favorite characters – including Katniss, Peeta and Gale – for help and guidance as they complete quests and explore the vast universe of Panem.

Funtactix and Lionsgate continue to work together to provide the game's audience with a steady flow of fresh, dynamic content that continues the story of The Hunger Games universe in between film releases. Recently, players were presented in game with the first-ever map of Panem depicting the actual locations of Districts 2, 11 and 12 as well as the Capitol in the post-apocalyptic world created by Collins. Revealing such a central piece of a major global franchise's canon inside a social game had never been done before. The release of the map of Panem  raises social gaming to a whole new level: realizing the potential of social games as a mature gaming and storytelling platform. The remaining districts will be revealed to both iPad and Facebook players as they are introduced to the game.

The Hunger Games Adventures is now available for free from the App Store on iPad or at:http://itunes.apple.com/app/hunger-games-adventures-official/id559845361?mt=8

To download the trailer and screenshots from the game visit:

Download: http://bhimpact.gamespress.com/product_page.asp?i=1331

Embed: <iframe width="560″ height="315″ src="http://www.youtube.com/embed/42hMLNG0fbQ" frameborder="0″ allowfullscreen></iframe>

Link: http://youtu.be/42hMLNG0fbQ

To stay up to date on all announcements, please visit: http://www.thehungergamesadventures.com/

ABOUT THE HUNGER GAMES FILM FRANCHISE
The first installment of THE HUNGER GAMES franchise has already grossed more than $408 million at the North American box office and nearly $700 million at the box office worldwide. THE HUNGER GAMES recently passed HARRY POTTER as the top-selling book series of all time on Amazon, taking into account print and Kindle sales combined.  There are more than 50 million copies of THE HUNGER GAMES in print in the U.S. alone.
THE HUNGER GAMES sold an estimated 3.8 million DVD and Blu-ray units in its first weekend of release, continuing the momentum it demonstrated in generating more than $408 million at the North American box office, the 13th highest grossing North American release of all time.
Following the release of THE HUNGER GAMES: CATCHING FIRE on November 22, 2013, the final installments, THE HUNGER GAMES: MOCKINGJAY PART I, and THE HUNGER GAMES: MOCKINGJAY PART II are scheduled for respective November 21, 2014 and November 20, 2015 releas
Leave a Reply