Posted by Nicholas Rapp on October 9, 2012 at 4:26 pm
One thing that I love about the Silent Hill films, regarding their relevance to the very particular genre of horror, is that there is not one moment where as an audience member I ever feel comfortable. Not one second where I can just ease into the back of my seat and slouch. I'm always on the edge of my chair, inches away from running out of the theater and ending the self-inflicted torture. But I have to stay. I mean, the films put you in this town where you can't relate to anything. And the only character you can relate to is usually all on her own. Revelations 3D doesn't look to be an exception. Check out the trailer: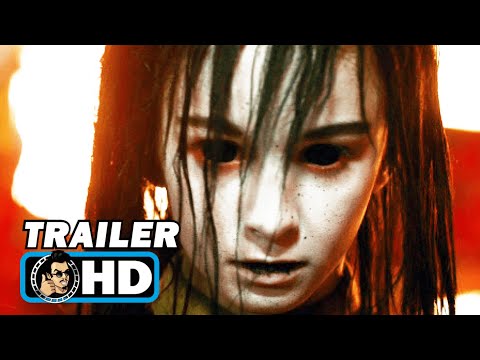 Horrifying? I think yes. The monsters of the Silent Hill universe are so un-human, and in that vain, more terrifying than I think anything else around this month. Demons are usually depicted as the standard red skinned goat horned people, and ghosts as things we can't see at all. In Revelations, I couldn't put a name on what the horrors of the film are. They can be pin pointed down seemingly only to "scary-a**-monsters" which makes them even more scary.
If you want to see one, I recently came across a press release for the latest Silent Hill poster. Check it out below, and tell me in the comments section below how horrified you are:
IT'S COMING FOR YOU! Get a sneak peak of Red Pyramid in the new motion poster for SILENT HILL: REVELATION 3D, based on the groundbreaking video game franchise and the sequel to the hit film SILENT HILL.
Link to the new motion poster: http://movies.yahoo.com/blogs/movie-talk/silent-hill-revelation-3d-motion-poster-reveal-153041600.html
—————————————————–
SYNOPSIS:
Heather Mason (Adelaide Clemens) and her father (Sean Bean) have been on the run, always one step ahead of dangerous forces that she doesn't fully understand. Now on the eve of her 18th birthday, plagued by horrific nightmares and the disappearance of her father, Heather discovers she's not who she thinks she is. The revelation leads her deeper into a demonic world that threatens to trap her forever.
—————————————————–
Starring SEAN BEAN (HBO's Game Of Thrones, Lord Of The Rings), RADHA MITCHELL (Man On Fire, The Crazies), ADELAIDE CLEMENS (X-Men Origins: Wolverine), KIT HARINGTON (HBO's Game Of Thrones), CARRIE-ANNE MOSS (The Matrix, Disturbia), MALCOLM MCDOWELL (A Clockwork Orange, The Artist) and directed by Michael J. Bassett (SOLOMON KANE), SILENT HILL: REVELATION 3D hits theaters everywhere October 26, 2012.
—————————————————–
DOWNLOAD THE NEW PHOTOS: http://pr.mammothnyc.com/Silent%20Hill/Archive%202.zip
Official Poster: http://pr.mammothnyc.com/Silent%20Hill/SilentHill_Revelation_1Sht.jpg
Official Trailer: http://pr.mammothnyc.com/Silent%20Hill/Silent_Hill_Revelation__h264_720p(1).mov.zip
Official YouTube Trailer: http://www.youtube.com/watch?v=f06VJSsh8II&feature=youtu.be
Official Facebook Page: https://www.facebook.com/SilentHillRevelation
Official Twitter Page: https://twitter.com/silenthillmovie
#WelcomeToSilentHill
Leave a Reply