Posted by Alia Haddad on October 29, 2012 at 7:18 pm
As I write this, I'm bunkered down in a New York City apartment with my out-of-town parents patiently passing time for the long-awaited Hurricane Sandy. I have mixed feelings about this girl. Clearly, I'm excited that I have had my first ever Hurricane Work Day off, but also I'm a little antsy and my legs are feeling a little restless (a la the restless leg syndrome infomercials of yonder). And not to mention, just a little bit (or a lotta bit) scared.
Anyway, to help alleviate the woes of hanging out with five people in a small NYC apartment, I've taken up thinking up versions of Hurricane Sandy in all her movie forms. For some reason, whenever I think of hurricanes, Jan de Bont's 90′s classic, Twister, always comes to mind. Yes, the famed Helen Hunt, Bill Paxton movie is about a, uh, twister, but something about the wind, the flatness, and the excitement of it all just lends itself to Hurricane Sandy comparisons (obviously I feel similarly about Robert Zemeckis's Contact).
In that same light, Wolfgang Peterson's The Perfect Storm also seems particularly fitting, especially so because Hurricane Sandy has been labeled as such. Although, my perfect storm sadly has no George Clooney to boot.
The one reference that I keep coming back to, however, is one that has no hurricane, storm, or wind tunnel. Nope, the one movie that has been a mainstay today is one that boasts the latter part of Hurricane Sandy: Randal Kleiser's Grease. That's right, you can imagine how antsy I am given that John Travolta and Olivia Newton-John are on my mind. Sandra Dee is just so fitting!
John Travolta's Danny even sings a song dedicated to the eponymous Sandy. Watch that scene below. And when you get nostalgic for the rest of Grease, don't bother watching it, just check out the second to last song. What?! There's a Sandy reference in there too, (and that's the best one anyway!). Here's hoping Hurricane Sandy goes smoothly!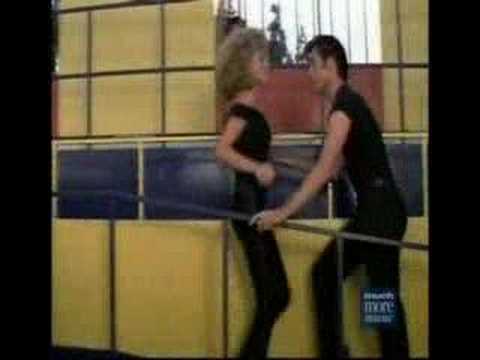 Comments :
Post a Comment
|
Topics :
Rants
|
Tags :
A Perfect Storm
,
Contact
,
George Clooney
,
Grease
,
Helen
,
Helen Hunt
,
Hurricane Sandy
,
Jan de Bont
,
John Travolta
,
Olivia Newton-John
,
Robert Zemeckis
,
Twister
,
Wolfgang Peterson
Leave a Reply