Posted by Nicholas Rapp on October 28, 2012 at 10:15 pm
Just two days ago the picture above was released of an angry leprechaun partaking in a firefight from within his precious pot of gold. This is a still from the upcoming film: Movie 43. The picture alone sets the precedent that this film is going to defy boundaries – Gerard Butler is the last person any film nut might guess would play a leprechaun. But the general concept of the film is shocking in and of itself. The Red Band trailer gives you a pretty good grasp of this.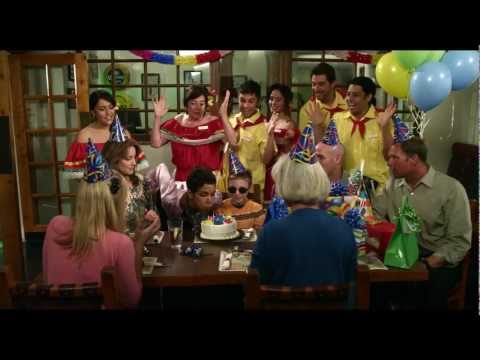 This film looks to be the single most crude, insensitive, and just plain dirty film ever. A lot of people are comparing the looks of it to Ted. Yes, Ted was a raunchy film, but at the same time it had a plot arc the likes of most buddy-comedies with a nice happy ending where everyone wins. Movie 43 appears not to be aiming to please, rather, to be a dirty film for the sole purpose of being dirty. Most importantly, Movie 43 will defy boundaries in a way that Ted, Not Another Teen Movie, and Scary Movie never could. Why? Because those films were all features, and Movie 43 is a compilation of various short films, each with it's own star studded cast and director. And when I say star studded, I mean jam-packed.
There's Emma Stone, Gerard Butler, Elizabeth Banks, Hugh Jackman, Kristen Bell, Uma Thurman, Kate Winslet, Anna Faris, Naomi Watts, Richard Gere, and the list… goes on. This movie's going to have more stars than ever before possible, and many of them are actually phenomenal actors. Personally, I love Kate Winslet. I'll buy a ticket to this film just to see her attempt comedy. And if she's terrible: Well, good – the short segment she's in won't be long, and then we can move right along to the next segment. The massive list of stars for this movie is possible only because it's not just one movie, but several short ones.
I'm curious and hopeful for this film. A compilation of short sketches is perfect for the world of comedy, and that it's done so infrequently makes it all the more intriguing.
Leave a Reply