Posted by Alia Haddad on November 30, -0001 at 12:00 am
I love Christmas! I really, really do. I love everything about it: the anticipation, the food, the secrecy and plotting (when it comes to gift giving), and especially the family and friends this one day brings together. Ever since I was a child, Christmas has been a magical time in the Haddad household; religious or not (most likely not), we all bond together to celebrate family, and this year is proving no different. So, imagine my delight when I hear Christmas music already being played on the radio stations, when I see the Holiday Market being set up at Union Square, when I watch previews for Christmas-themed movies at the theater; there is no denying it: Christmas is in our presence. And so, following suit, I will theme my "Chills Down My Spine" columns until the special day, because, well, because why not?
The first Christmas-movie I am proffering to add to this list is a sure-fire hit with the Haddad family. It's one that we watch every year and one that I easily point to when having the debate of whether a sequel can ever be better than the original. That's right, I am referring now to Home Alone 2: Lost in New York, the John-Hughes-written, Chris-Columbus-directed holiday classic about a family who either leaves behind (as in the original) or loses one of their children during transit (as in the sequel) while traveling for Christmas. It's a great pair of films, and they compliment each other so nicely (like a pair of turtle doves–get it?!). What makes the second one better than the first? Well, not only is Kevin McCallister, the child in question who is temporarily abandoned, older, wiser, and full of better tricks, but the cast seems to be more filled out once everyone saw how good the original one. Mainstays Macaulay Culkin, Catherine O'Hara, Joe Pesci, and Daniel Stern have all returned, but this time joined with Tim Curry, Dana Ivey, and Rob Schneider making for a truly great film.
Like any good holiday-fun movie, Home Alone 2: Lost in New York is ripe with family-themed chills– you know the kind, the chills that come about when you realize just how lucky you are and how grateful you should be for your family. It's true, I'm not sure where these films would be without these type of chills. It seems to me that the bigger the family-themed chills, the better the Christmas movie. No wonder Home Alone 2 is so good: the whole movie is one lead-up to an "aha!" moment at the end of the film, when Kevin realizes just how much he misses his family. It is this final scene which is the focus of this column today. Kevin is–like the title states–lost in New York City. He goes to Rockefeller Center (because he loves Christmas trees) to wish for his family's return. And does it work!? Well, watch the scene below and just try to not get these Christmas chills! If you have a heart and two eyes, though, I would imagine this to be a difficult task.
**Also, please pardon the not-excellent quality of the video– apparently everyone loves Home Alone 2 so it is extra watched over by the powers that be at YouTube**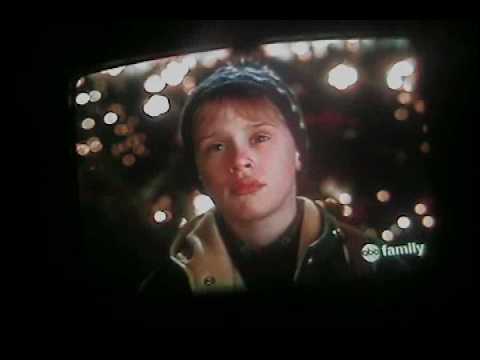 Comments :
Post a Comment
|
Topics :
Chills Down My Spine
|
Tags :
Catherine O'Hara
,
chris columbus
,
Christmas
,
Christmas movies
,
Christmas songs
,
Dana Ivey
,
daniel stern
,
Family movies
,
home alone
,
Home Alone 2: Lost in New York
,
joe pesci
,
John Hughes
,
macaulay culkin
,
rob schneider
,
Tim Curry
Leave a Reply