Posted by Alia Haddad on November 30, -0001 at 12:00 am
Continuing in the festive tradition as of late of including Christmas movies as topics for this column, today I will be focusing on Gillian Armstrong's 1994 adaptation of Little Women, which tells the coming-of-age story of four sisters living in a post-Civil War America. While not a Christmas movie in its entirety, I remain adamant in my assertion of its holiday relativity because of the key scenes that revolve around the holidays. Just like in When Harry Met Sally or You've Got Mail, Little Women takes place over the course of many seasons; but the Christmas seasons are what make this movie a part of my Christmas films cannon. And so, each year my sister, my mom, and I all gather around the TV, as my dad sits by obligingly, as we hold each others' hands in happiness when Jo rejects Laurie and finds love in an older, foreign professor, rub each others' backs in support when we realize that Beth just isn't going to make it, and hold each other back when stupid Amy burns Jo's manuscript and, many years later, marries Laurie (that Amy, she's always up to something!).
With a cast made up of Winona Ryder, Kirsten Dunst, Claire Danes, Christian Bale, Susan Sarandon, Eric Stoltz, and Gabriel Byrne, Little Women just makes the perfect family holiday movie. And with a plot that is filled to the brim with welling emotions, Little Women also just makes the perfect chill-inducing family holiday movie.
So many chills abound, in fact, that I find it impossible to pick just one scene to serve as my example. So, I will proffer two: 1) the Christmas scene in which Beth receives a piano and 2) the final scene in which Jo realizes her manuscript will be published (and also finds love–oh happy day!). The first scene is especially chill-worthy due to the fact that Beth had just been on her death bed. She manages to muster all the strength she's got to come downstairs for to celebrate Christmas with her family. Then, I had to include the last scene of the film, when the movie's heroine both achieves her dream (and a man too boot!).
A merry Christmas, indeed! Watch the scenes below: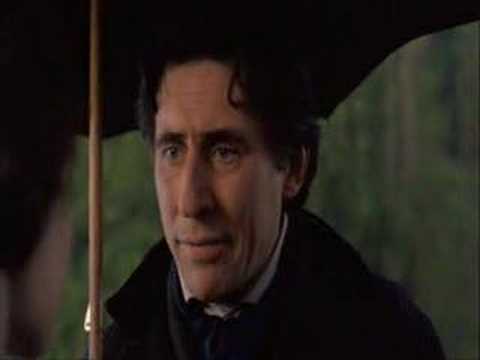 Comments :
Post a Comment
|
Topics :
Chills Down My Spine
|
Tags :
Christian Bale
,
Claire Danes
,
Eric Stoltz
,
Gabriel Byrne
,
Gillian Armstrong
,
Kirsten Dunst
,
Little Women
,
Susan Sarandon
,
When Harry Met Sally
,
Winona Ryder
,
You've Got Mail
Leave a Reply