Posted by Alia Haddad on November 30, -0001 at 12:00 am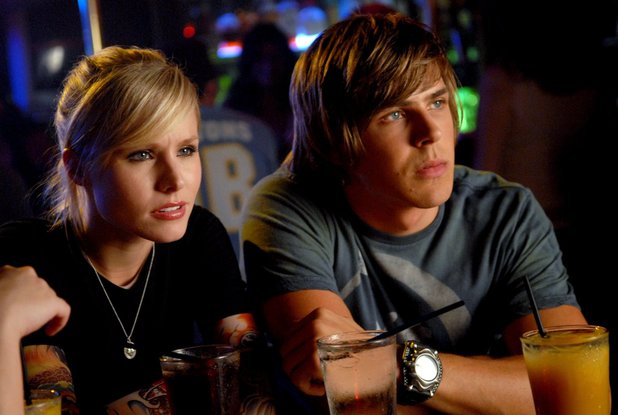 Us here at The Movie Banter have been following the Veronica Mars television-show-turned-impending-movie thing very closely, and not (just) because we are fans of the original show. In fact, I have yet to see an episode of the beloved show (gasp!). What has got us all a-bantering is the way in which the show's creator, Rob Thomas, went about ensuring a movie version of the show. In case you managed to miss television news history, Thomas created a Kickstarter with a 30-day cutoff date in order to raise enough money to make the movie. Twelve hours later, the people behind the movie had succeeded.
Now, less than a few weeks later, we have more information on the upcoming project. First, as Thomas told TVLine, the event that will get the whole Veronica Mars crew back together has been decided upon. The original high-school spy and company will reunite over their ten-year reunion. "Fans want to see those all those characters back together again. And the reunion set piece allows me to do that." Huh, a high-school reunion? Sounds like fun.
What's even more fun? Well, the title character played by the eternally-nice and ever-so-lovely Kristen Bell, will not be single in the beginning of the film. Who will she be dating? Well, Thomas can't give it all away.
Finally, Thomas answers the most important question to avid fans of the show: is the movie really it for Veronica Mars? "I'd be lying if I didn't think of those things. I am hopeful it is the birth of [much more] 'Veronica Mars'".
Things are really starting to come together for the Veronica Mars movie (much faster than say with the always-rumored Arrested Development movie which finally got the go ahead years after much fan petitioning). Check back here as the movie develops!
One Comment
Leave a Reply