Posted by Alia Haddad on April 18, 2013 at 4:13 pm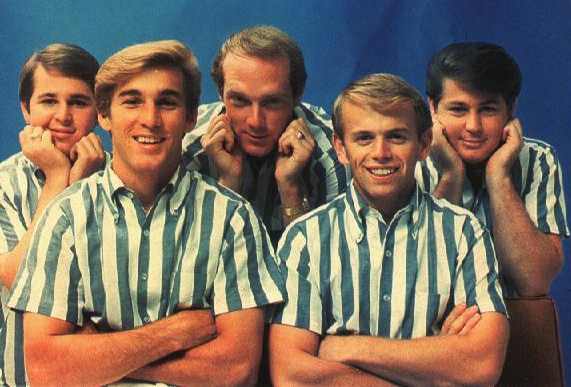 There are few casting choices which inspire in me the feeling that someone finally gets me (or it), the premature nervous fear that these so-perfect-for-the-role actors or actresses might miss the mark, and the need to get up and declare, "Yes, that is true and right." But the latest casting news of Love & Mercy, as proclaimed by The Playlist, has made me do and feel all three!
For those of you who are lovers of all and any things The Beach Boys (what, I was born in LA, it's in my blood!), Love & Mercy is the upcoming biopic, which documents the career and, subsequent, mental breakdown of Brian Wilson, The Beach Boys frontman. Written by Oren Moverman, the man behind the scripts of Rampart, The Messenger, and other musician bio-pic I'm Not There, Love and Mercy is set to explore the tumultuous life of Wilson over a number of decades. To say I am excited for this film would be an understatement.
This would be an even greater understatement after I learned just who is in talks to play the seminal Brian Wilson. Well, first the powers that be signed Paul Dano to play young Wilson, which is just perfect. Not only does Dano heavily resemble the frontman in question, but he also has the acting chops to live up to the sure-to-be complicated role. With performances as complex as his roles in movies such as There Will Be Blood, Ruby Sparks, and Little Miss Sunshine, there is no doubt in my mind that Dano is up to the challenge set forth in Love & Mercy.
And what's more?! Well, John Cusack has just been announced as the actor taking on the older version of Wilson. That's right. My never-ending crush on the man behind Grosse Pointe Blank (the best movie in the world!) has taken me from Cusack's Once Crazy Summer era to his 2012 phase. And now, now he will play Wilson?! I accept this news with all the joy and excitement in my heart.
This movie is shaping up to be good, reallllll good. Check back here for more updates as they develop!
Comments :
Post a Comment
|
Topics :
Movie News
|
Tags :
2012
,
Brian Wilson
,
Grosse Pointe Blank
,
I'm Not There
,
John Cusack
,
Little Miss Sunshine
,
Love & Mercy
,
One Crazy Summer
,
Oren Moverman
,
Paul Dano
,
Rampart
,
Ruby Sparks
,
The Beach Boys
,
The Messenger
,
The Playlist
,
There Will Be Blood
Leave a Reply