Posted by Alia Haddad on November 30, -0001 at 12:00 am
I know that the trailer for the celebrated young adult (or regular adult, in my case) book favorite turned upcoming movie, Ender's Game, was released about a week ago, but I needed to spend some time thinking about what I had just seen before writing about it. It is highly unusual that I like a book in such a way that I am not immediately excited by the prospect of it being turned into a film. In fact, as I think about it now, Gavin Hood's take on Orson Scott Card's original Ender's Game only marks the second time I have felt this way. And let me tell you, it's conflicting.
On the one hand, I think, "Okay, sure, with a cast made up of Harrison Ford, Hailee Steinfeld, Ben Kingsley, Viola Davis, and Abigail Breslin, it sure seems like the movie version will be good, if not great." But, on the other hand, the book itself read so much like a film I remain worried at the prospect of Hood and his crew getting it all wrong.
After viewing the trailer (quite a few times), I have come to look forward to the movie. I do have an immediate bone to pick though. Well, less bone and more of a general yet pointed question: Is this how everyone pictured Ender? While I do think that Asa Butterfield was great in Hugo, when I read Ender's Game, I always had that kid from Searching for Bobby Fischer in mind. You know less, how do I put this, aggressive and more quietly brilliant. But, nevertheless, I realize now that I am a devoted Ender's Game fan, and I will see this movie no matter what. And it's just the cherry on the cake that this trailer looks more than decent. Good even. There, I said it. Watch the trailer below!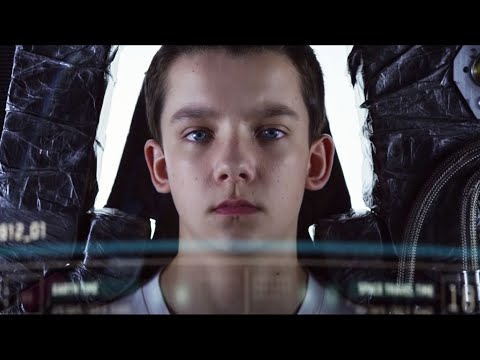 Comments :
Post a Comment
|
Topics :
Trailers
|
Tags :
Abigail Breslin
,
Asa Butterfield
,
Ben Kingsley
,
Ender's Game
,
Gavin Hood
,
Hailee Steinfeld
,
Harrison Ford
,
Hugo
,
Orson Scott Card
,
Searching for Bobby Fischer
,
Viola Davis
Leave a Reply