Posted by Alia Haddad on November 30, -0001 at 12:00 am
Too often do movies attempt to deliver a new take on a theme so relevant to all our lives only to present just another tired, shallow portrait of a topic which is anything but. Instead of going deep, these movies just skim the surface in reflection, failing to keep up their end of the bargain. Well, good news readers: Brendan Prost's latest feature film, Spaces and Reservations, is not that kind of a movie.
Following his feature films Coch and Generation Y,  Post's Spaces and Reservations tells a story that we all know well– the quiet, painful dissolution of great love. After a number of years together and in love, the film opens with Jamie and Kacie now slightly disillusioned with one another. While the relationship still holds love, the years have caused the couple to grow apart. Ah, yes, a familiar feeling. Instead of the overdramatic, ever climactic great love that is portrayed in so many Hollywood pictures, this love– the love depicted in Spaces and Reservations–is nuanced and realistic, the kind that more often than not we have experienced. It is this– the realistic portrayal of great love–where this movie succeeds first. Right off the bat, the movie becomes relatable in a way that so many movies aren't.
If realism is the name of the game, then Spaces and Reservations succeeds in this in more way than one. Yes, the main realistic quality– the one that should be praised– is the depiction of this relationship, Prost has crafted a film that is strives to be realistic in every sense. From the very "regular" main actors to the any town suburb the movie takes place in, Spaces and Reservations screams, "this could (and probably did) happen to you."
Aside from learning something from this film's take on relationships, you'll want to see this movie on the basis of the acting. I do not say this lightly when I say that the acting of the film's two main characters– played by Zach White and Taylor Hastings– was truly good. I did not spend time wondering how these two actors get along with each other in real life (a game I often play in movies with big name stars whose acting is less than solid); instead I spent time wondering why these two people who were so clearly once in love can't reignite the spark that got them together. Why?!
That investment has stayed with me long after watching the film. In the name of independent films everywhere, you ought to see Spaces and Reservations. Check out the trailer below: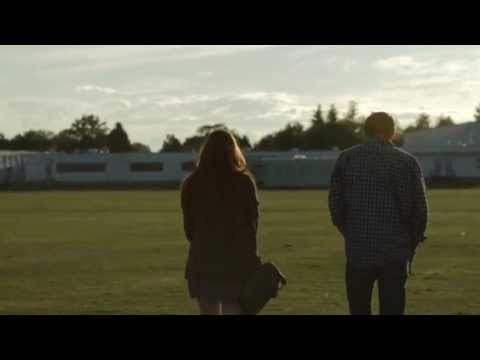 Leave a Reply